Daily Photo perhaps?
Looks like I've been semi-subconsciously been planning to make another attempt at Project 365 which is also item number 72 on my 101 in 1001 list.
So here's today's photo: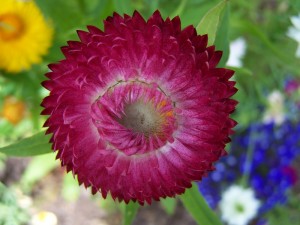 The Everlasting Daisy reminds me of staying with my grandmother who grew them and harvest them and mount them on floral wire for craftwork. If you've never encountered them before, each petal feels like crisp thin plastic and this contrasts with the fluffy centre of the flower.