Lovely Surprise
Look what I came home to after an exhausting day taking a preschooler on a miriad of errands on a hot, humid day.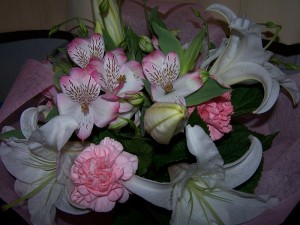 And the special occasion? "You seemed quite grumpy this morning and I thought this might cheer you up". Well Mission Success.
For the record, the sunburn on my feet is healing nicely now, but it's really itchy and kept me awake that night. Couple that with me not being the most chirpy of people in the morning and it pays to avoid me til I've woken up properly. He's known me for almost 11 years now – you'd think he'd know this!
Nevertheless, some decent wife faction earned by him yesterday :D